#How Kono Digital started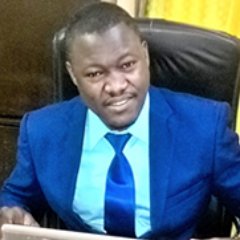 Moussa Yarbanga: background and experience
Founded by Moussa YARBANGA, a Burkinabe engineer specializing in remote sensing systems, KONO Digital also relies on the ADS group (Africa Development Solutions ) led by Samba BATHILY, an internationally renowned Malian entrepreneur, and the Critical Ecosystem Partnership Fund (Fonds de Partenariat pour les Ecosystèmes Critiques – CEPF). Our goal is to make KONO Digital a 'global best case' and demonstrate that Africa also ca, develop highly competitive solutions, including cutting-edge technologies.
We keep an eye on all sectors to be considered as strategic for African economies in the West Africa subregion and beyond. We regularly brainstorm to see how to adapt UAVs to today's needs but also and above all to tomorrow's needs. And while in the agricultural sector, we are currently responding to the most immediate demands in the area of irrigation and land application, tomorrow we may be work on ways to integrate monitoring and data collection mechanisms on our devices to better monitor crop development, for example. Similarly, while our UAVs are adapted to land mapping, to better delineate territorial perimeters, we will probably soon be called to propose solutions to assess and monitor the nature of the soil, for instance to inform and improve infrastructure construction plans. Finally, we want to offer a truly integrated service to our customers. If, for example, they choose to use our drones for a spraying project, we also have the means to mobilize, within our network, producers of crop protection products meeting the highest standards – to offer a truly turnkey solution. What matters is to always look ahead and anticipate – so that our business offer remains relevant at all times.
As a pan-African group active notably in project consulting and financing, infrastructure, and new technologies, ADS group (Africa Development Solutions) is one of Kono Digital's financial partners to develop an ambitious deployment strategy throughout Africa.
KONO Digital - Siège Afrique Plateforme industrielle internationale de Diamniadio
C/O Multi industries Group - Pôle urbain de Diamniadio, Rue 31 X 32 Hangar A3, Arrondissement C BP 4112, Dakar, Sénéga
KONO Digital, une société ADS GROUP